Peter Shannon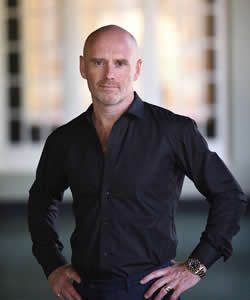 Peter Shannon began his musical education as a choirboy in his native city of Cork, Ireland. As a bachelor of music student at University College Dublin, and while singing baritone in the National Chamber Choir, he began studying conducting under Irish conductor Colman Pearce.
In Germany, he began postgraduate studies in Weimar at the Franz Liszt Hochschule für Musik, founded by the great pianist and composer Liszt himself. A second postgraduate degree at the Karlsruhe Hochschule für Musik earned him the highest possible grade that can be awarded by the German State.
As a young conductor in "Dirigenten Forum" – part of the German Arts Council whose function it is to sponsor an "especially talented" group of up-and-coming conductors – Shannon conducted orchestras such as the Göttingen Philharmoniker, Baden-Baden Philharmonie, Thüringen Philharmonie, Jena Philharmonie, Halle Philharmonisches Orchester, and Rheinische Philharmonie, among others.
Following the tradition of Bach at Leipzig University, Shannon was appointed Conductor of the Collegium Musicum at Heidelberg. He was 26 when he took the helm at the orchestra of the oldest university in Germany and remained there for ten years. During this time, he conducted the Irish National Symphony orchestra and orchestras in France, Poland, Norway, and Hungary.
In 2007, prompted by his new position in Savannah, Peter moved to the United States and began building and shaping the Savannah Philharmonic into the ensemble it is today. A 2015 article in Symphony Magazine drew national attention to the work being done by the Savannah Philharmonic.
In 2014, he was appointed Music Director and Conductor of the Jackson Symphony Orchestra in Jackson, Tennessee.
Recent guest conducting appearances include concerts with the State Opera House in Halle, Germany and a 2015 concert in Bologna, Italy.
Integrative medicine and the use of music as a healing tool has been a passionate area of focus for Shannon, who hails from a strong medical family. He has developed programs for cancer centers, hospitalized children, and those in hospice care.
Before becoming an American citizen in 2014, Mr. Shannon was officially recognized by the American Federation of Musicians and the United States Government as an individual of extraordinary ability.