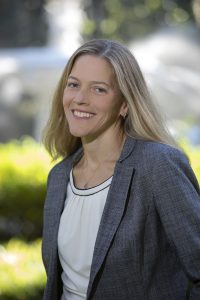 Through direct and transparent communication with staff, board, musicians, donors and patrons Dr. Amy Williams builds bridges between an organization's internal community and that in which it lives. She has been a leader in expanding this reach in every community she has been involved with.
Dr. Williams will be moving to Savannah to lead the Savannah Philharmonic in building not only upon the organization's artistic excellence but also its community impact. Alongside Keitaro Harada and the Board of Directors she is excited to learn about, connect to, and grow with the community.
Prior to this move Dr. Williams served as Managing Director at Camerata Pacifica where she put in place the building blocks needed to create long term sustainability. Working alongside the Artistic Director, she revitalized and deepened the organization's capacity through personal connection with the donors, patrons, board and staff to understand why individuals supported the organization. From 2011 to 2018 as the Director of Artistic Administration and Education at the Santa Barbara Symphony she brought together community members, families and donors to build a sustainable music education program and expand the scope of the artistic direction. Working within the already existing local framework, she brought the depth of programming into alignment with the organization, increasing both funding and students served. Dr. Williams began working in arts administration with the Los Angeles Chamber Orchestra as part of the artistic team to assist the musicians and guest artists while meeting the organization's budget needs.
Dr. Williams received her Bachelor of Music from Ithaca College, her Master of Music from University of Nevada, Las Vegas and her Doctor of Musical Arts degree from The Ohio State University in June of 2007. She is a past board member of the Association of California Symphony Orchestras from 2016-2020 and has served on multiple committees including educational, administrative and artistic over the years.
Dr. Williams believes that community expands beyond that of the city and town we live in and is excited to be bringing her experience, knowledge, and background to Savannah with her husband Paul.
AMY WILLIAMS – Headshot Download Link – http://bit.ly/AmyWilliamsPhotos